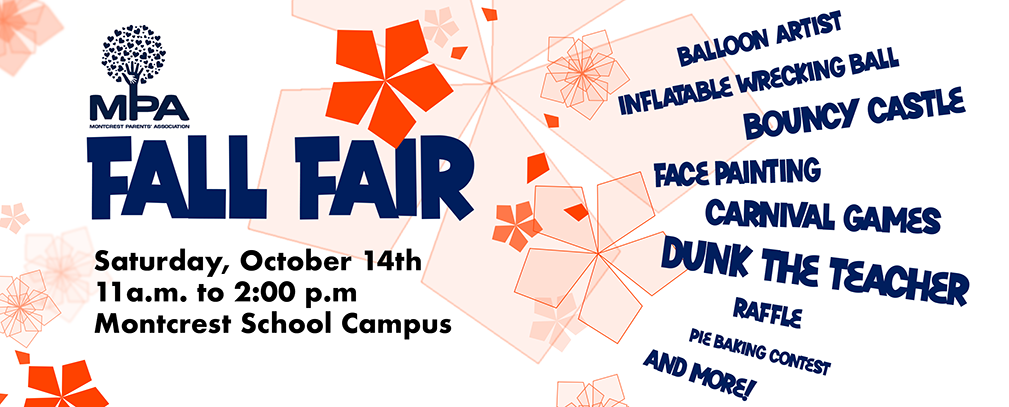 Put on your plaid shirt & grab your PSL – it's time for…the Montcrest Fall Fair!
Fall Fair is back & better than ever with a bouncy castle, inflatable Wrecking Ball, games, crafts in the chill out zone, Alum station, contests (mmmm…pie!) and more. Get your admission and BBQ tickets below, and bring your family & friends – everyone is welcome! Please note: BBQ tickets must be ordered by October 9th.
Date: Saturday, October 14th
Time: 11:00 a.m. to 2:00 p.m.
Location: Montcrest Campus
An event of this scale wouldn't be possible without volunteers. Please review this list of stations and timeslots to select a shift and make sure to select the discounted volunteer rate for your ticket! 
As part of our continued efforts to create a more inclusive, equitable community at Montcrest, the MPA has sponsored a portion of tickets for families who wish to attend but whose budget doesn't allow at this time. Please contact Dawn Marshall for more information.