1961 Circle
In 1961, the story of Montcrest School began with seven families coming together in a single classroom in Toronto's Annex. Originally named The January School, it emerged as a destination for families seeking an alternative education for their children. Since those humble beginnings, Montcrest has become woven into the fabric of countless families' lives, playing a central role in shaping the educational journey of their children. Our Montcrest families have, in turn, cultivated a beautiful culture of philanthropy—a culture rooted in the genuine dedication of time, talent, and resources. It's this collective spirit that has not only sustained Montcrest but allowed it to flourish and thrive for over sixty years.
In the past four years alone, Montcrest has welcomed over 240 new students. We wish to highlight the significance of our culture of philanthropy to all families and warmly extend an invitation for you to join us in the spirit of giving and becoming a part of the 1961 Circle. A decade ago, David Thompson, a former Head of School, established the 1961 Circle as a tribute to the generosity of donors and supporters who contribute at that special level. As we continue to evolve, the 1961 Circle stands as a testament to the enduring commitment and indispensable role of our donors in the ongoing success of Montcrest School.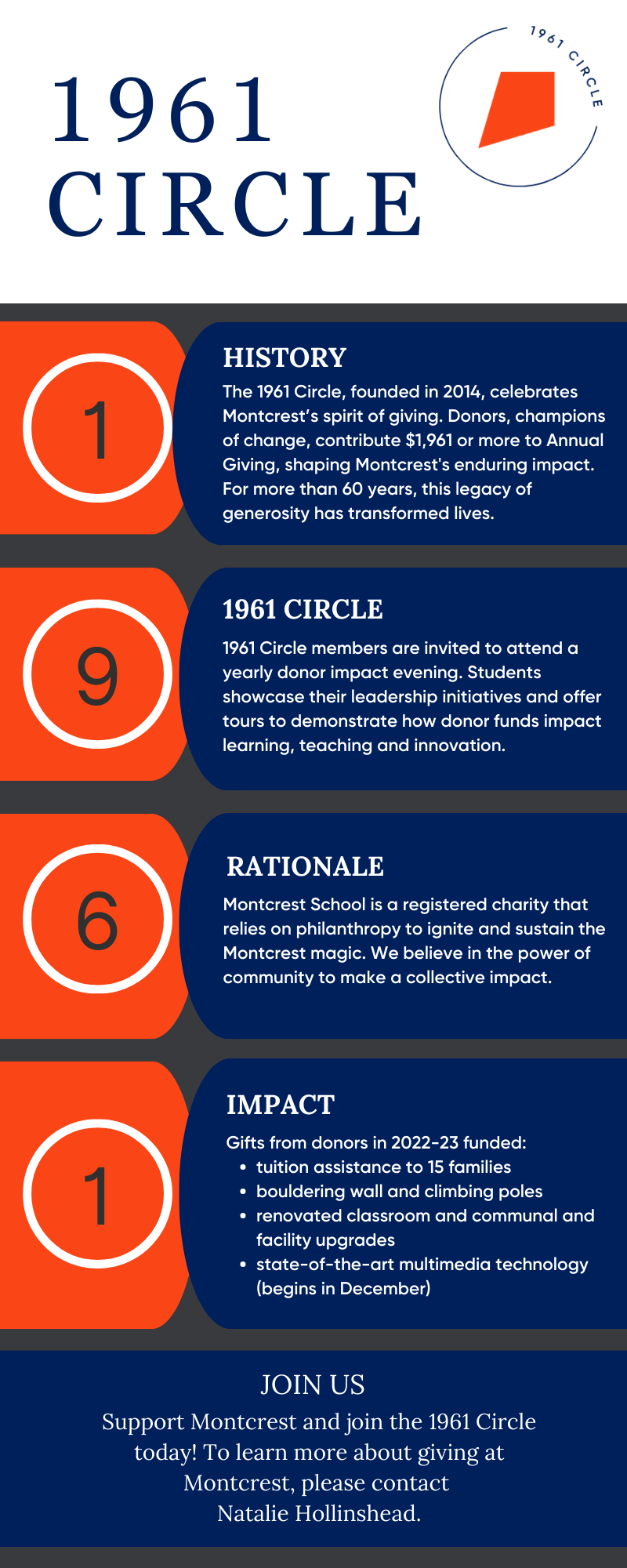 Questions?
Questions about all giving opportunities can be directed to Natalie Hollinshead: nhollinshead@montcrest.ca or 416-469-2008 x5178 .