Alumni Profiles
We love to hear about the exciting activities and achievements of Montcrest alumni, and their favourite Montcrest memories.
Questions about Montcrest's alumni activities? Contact Michael at mdilworth@montcrest.ca.
Andrew Luba '07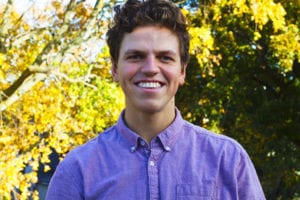 As Montcrest 'Start to Finish' graduates both Andrew '07 and his brother Michael '04 attended Montcrest from Senior Kindergarten to Grade 8
Andrew graduated from Northern Secondary School and Quest University Canada where he completed a Liberal Arts & Sciences degree on self-designed with a major in "Choice Architecture". This led him to studies at OCAD University where he is completing a Masters of Design in Strategic Foresight & Innovation.
"My career and professional life so far have been about creation. I've filled the role of the cliché "start-up kid." On the business for profit side, I co-founded and crowd-funded two product design companies – Minimal Design Company Inc. and SlowLabs Company."
On the social side, I co-created and run an online platform to connect Toronto youth facing barriers to accessible sporting opportunities in the city and have worked on The Athletes in Motion (AIM) Camp to bring an inclusive accessible sport, day camp to children who wouldn't go to camp otherwise (both in Toronto, and in Durban, South Africa).  I've also been lucky enough to do some public speaking about my ideas, most recently at The Walrus Talks Innovation.
"Although the product design companies have been more successful and accomplished their intended goals, while the more social-oriented projects have slowly fallen apart – I still want to focus my life on creating social good. I want to live a life that dignifies what it is to be human, which I see as one with empathy, healthy love for myself and others, and engaged, social and politically conscious action to challenge current dominant power structures in our world. Even if what I do in life benefits only a small group of people around me, that's a life that serves a positive purpose!"" I'm very satisfied with my personal life. I appreciate most sitting down with friends and family over a collectively cooked dinner to chat and play board games and sing. I've moved back in with my mom after returning from my undergrad in British Columbia and love it. Redefining your relationship with your parents as one ages is beautiful, and I am so grateful to learn so much from my mom every day."
"I think what I remember most from Montcrest really is the feeling that everyone could be themselves without fear. We could express ourselves in any way – whether through our hairstyle, the questions we asked in class, or the way we learned – and everyone would accept us. Everyone – students, teachers, admin alike, genuinely cared about each other."
"I've carried this "be yourself" attitude on in my life, with a brief trying to fit in period in high school that most people probably go through. Montcrest showed me that no matter who I am, I bring something valuable to the table. Some of my closest friends now are people I met at Montcrest. We've grown up and changed a lot of course, but the basis of our friendship is still there; we respect each other for who we are, authentically care about each other, and always do our best to encourage each other to grow and learn. "
"Montcrest was a tiny non-elitist private school where I had a community that cared about me and would do whatever it could (making any changes necessary) to inspire me to learn about school, music, sports, and life in general."
Penelope Graham '07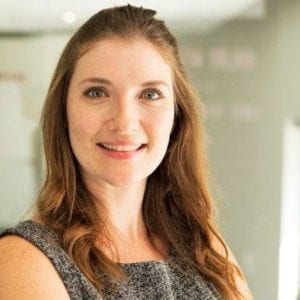 Penny is a journalist and spokesperson specializing in finance and real estate. She remembers when Mrs. Kingstone decorated the Kindergarten room as a genie's lamp, and took the class to meet one on Toronto Island. "I believed it was real magic!"
Penelope Graham attended Montcrest from Senior Kindergarten to Grade 7 in the Class of 1997.  Her brother Alexander was also a Montcrest student in the 1990's.
Following Montcrest Penny attended Milne Valley Middle School, Victoria Park Secondary School, and received her diploma in Journalism from Humber College.
Penelope is a journalist and spokesperson specializing in finance and real estate.  As Managing Editor at Zoocasa, a Canadian real estate brokerage and learning resource, she is responsible for directing content strategy, creation, and speaking to the media about current events in real estate. Penny appears regularly on news shows including BNN, CTV, CBC's The National, and Canada A.M., as well as numerous radio and print outlets.
When she is not working, Penelope is usually dancing –  "I've been pursuing ballet for a number of years. I'm also a huge bookworm (I hope that makes Ms. Levere proud). I'm also in the midst of planning my wedding, which will be in June 2017."
What Penny remembers most about her years at Montcrest was how tightly knit her classmates were, "when you've grown up together in a small group from the age of 5, it's almost as though they're your brothers and sisters." Her favourite memories include the amazing student plays staged by Ms. Swarbrick and Betty's Art class, "my parents still have a cupboard full of my clay creations, and countless kite spools.
As a Montcrest student Penny recalls, "I wore a kilt with ALL the colours of the rainbow." Her favourite subjects were Art, Drama and English, and favourite extra-curricular activity was hiding out in the library.
Rory Grant '07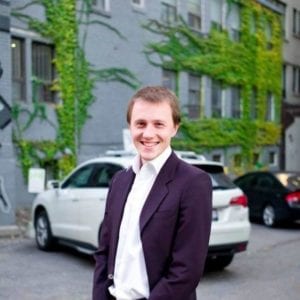 Rory's career in social work is motivated by his goal to create positive, safe, and genuine interactions everywhere he goes.
He facilitates various workshops, leads a singing program, and works at two youth mental health organizations – Skylark & Yorktown Family Services.
"I love celebrating others for being themselves, or stepping outside of their comfort zones. I am a huge fan of all games, and love to play music with friends. I recently joined an a capella choir to do just that!"
Rory attended North Toronto Collegiate Institute followed by studies at Queen's University in Political Studies. What he remembers most about his time at Montcrest School is his "conversations and banter with the teachers. They were incredibly fun to be around. I remember all the silliness in drama and band class. I remember playing football every single recess. We had fun all the time!"
Rory reflects: "Montcrest people are kind, and I seem to gravitate towards the kindest people because of that." He is still friends with many Montcrest people, "our year had a pretty strong bond. We're lucky to still be close and in touch."
He tells new friends that Montcrest "was the safest, smallest, cutest little school."
At Montcrest Rory loved music and sports. He played tuba in 'every single group, every single year", and also played on the basketball team, soccer team, European handball club, track and field."
Rory's siblings Kristin '04, Tom '06 & Robbie '07 also graduated from Montcrest School.
Amy Woroch '08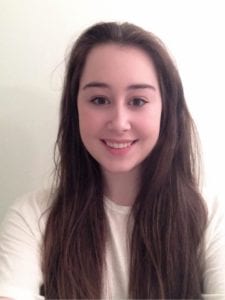 Amy is working at her first job, as a Clinical Research Project Assistant for the CALIPER (Canadian Laboratory Initiative on Paediatric Reference Intervals) Project at the Hospital for Sick Children.
Amy attended St. Clement's School for high school and then Mount Allison University where she studied biochemistry.
The CALIPER project is looking to buildpaediatric reference intervals (normal ranges of results for blood tests) to improve doctorís diagnostic ability. She finds it very rewarding because results are very readily translated to improvements in healthcare, and currently the CALIPER reference intervals are being used world-wide. As a project assistant, Amy is involved in promotion and recruitment for the project as well as organizing and running clinics at schools where children and teens can participate in the project and communicating with the Research Ethics Board at the hospital.
Since graduating from Mount Allison Amy has been appreciating having more free time for hobbies and spending time with friends and family. She has also been volunteering both with the Child Life Department at Sick Kids and with Toronto Distress Centre, a suicide prevention hotline. "I am really enjoying working right now: however, in the future, I hope to complete a Master's Degree."
Amy's favourite subjects in school were always science, math, and music. It was only in high school that science started to pull ahead as the subject she really wanted to study.
"What I remember most about my time at Montcrest School was how genuinely excited I was to come to school and learn. All my Montcrest teachers were so passionate, and that translated to a classroom environment where the students were very engaged and learning was fun. I also remember that because the class sizes were so small, you got to be friends with everyone in your grade."
"My favourite extra-curricular activity was playing saxophone in the Stage Band. I loved the music program at Montcrest and after graduating continued to play my saxophone in the St. Clement's Jazz Band, the Montcrest Alumni Jazz Band, and more recently, with friends from school. It is one of my go to "fun facts" about myself in a group icebreaker scenario."
Amy's sister, Megan Woroch '11 is also a Montcrest graduate.
Julian Russell '13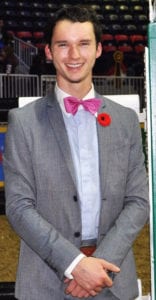 Julian completes his final year at Royal St. George's College this year and is applying abroad to study agriculture and economics.
The lasting impression that continues to exist from his years at Montcrest was "learning the importance of hard work".
During his years at Montcrest School Julian remembers his time spent with faculty and staff, "funny that I remember my time with the teachers more then the school or students, but they really are what made my experience special."  Julian recalls "I was a trouble maker in my early years" and acknowledges hard work and his love of Montcrest School for everything it gave and continues to give him. His favourite subjects at Montcrest were Art and Math class, and favourite extra-curricular activities at school were Prop Club and Field Hockey.  Julian's hidden talent that most people don't know is that he can sing.  Perhaps his years in Montcrest Singers have stayed with him.