Counselling services provide a multitude of support for students, parents, faculty, and staff. Montcrest strives to provide a supportive environment with a focus on the social and emotional wellness of the members of the school community. Teachers and parents are able to seek out support by contacting our Interim Counsellor, Emma Stewart, directly. Students can also contact Emma directly or through faculty, staff, parents or guardians.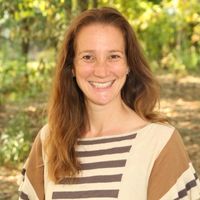 Who is Montcrest's Interim Counsellor?
Emma Stewart is a passionate educator who has specialist qualifications in Guidance Counselling, a certificate in advanced Collaborative & Proactive Solutions training and is certified in Mental Health First Aid. She supports students, educators, and families in navigating the complex parenting and education landscape. Using a relational approach, Emma meets with students in and out of class, individually and in groups to support their social emotional learning, well-being and development.
smt2 mail icon estewart@montcrest.ca