Montcrest is known for the caring and nurturing environment we provide our students.
Montcrest follows the Third Path, a relationship-based approach to student well-being and achievement developed by Dr. David Tranter, Lori Carson, and Tom Boland. Following the Third Path means focusing on the student-educator relationship first. Caring, intentional and responsive relationships are at the heart of learning and growth. This approach leads to understanding each student, and truly knowing their strengths, struggles, and needs. Strong teacher-student relationships support both academic achievement and student well-being.
By developing strong relationships within our caring and nurturing environment, we are able to support our students' social-emotional learning, character development and wellness.
Click here to learn more about Montcrest's Standing for Character values, as well as the character development of our students.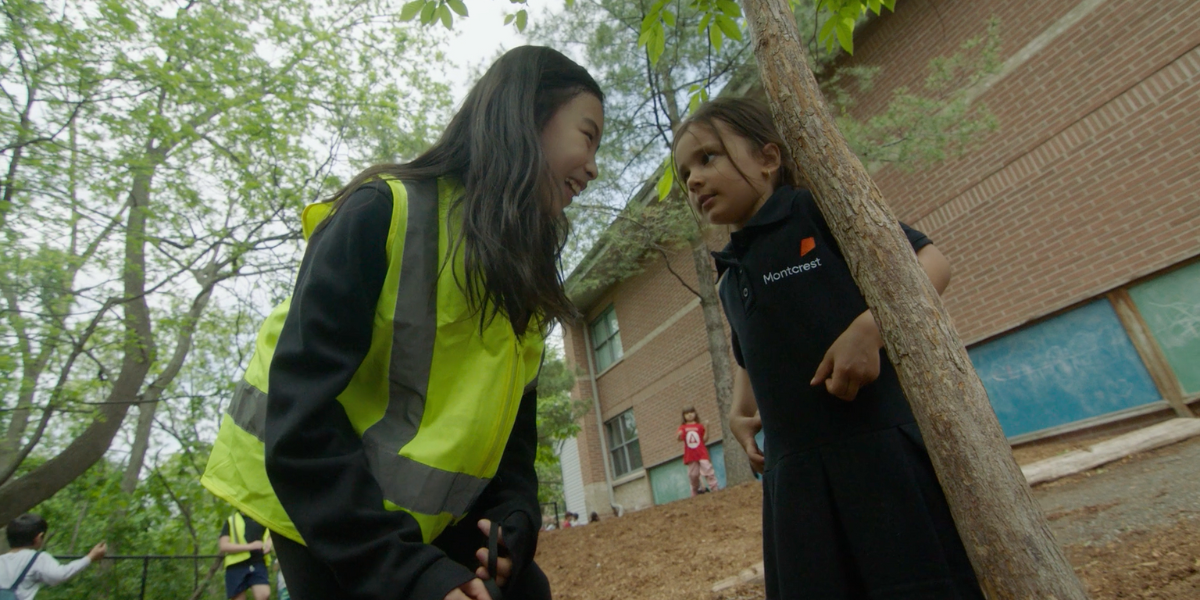 Character & Leadership
Our leadership opportunities allow students to understand their capacity as leaders and to develop and demonstrate those skills at the various grade levels.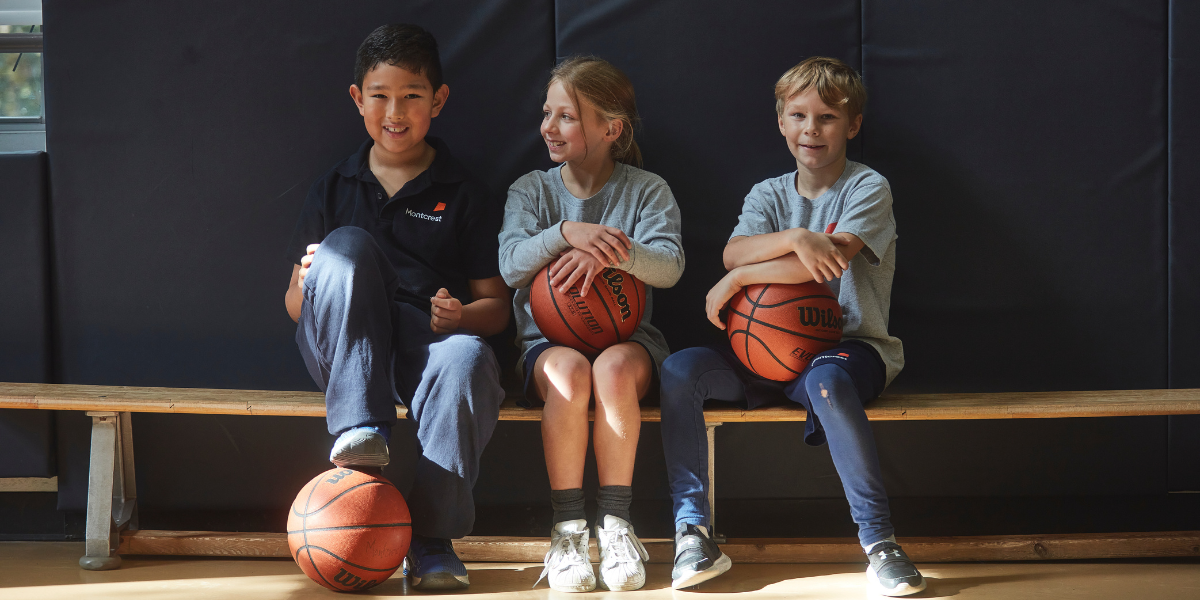 Cocurriculars
Our cocurricular program is designed to help students discover, develop, and thrive in athletics, the arts, leadership, and special interest areas.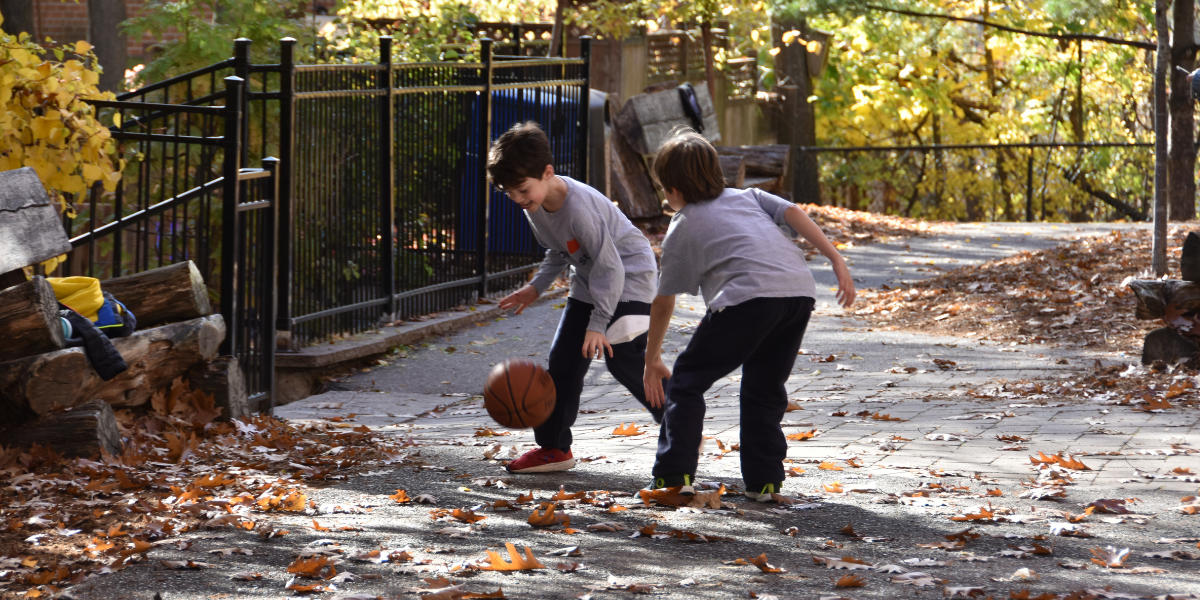 Aftercare
Aftercare is a supervised after-school program intended for parents who are unable to pick up their children at regular dismissal time. The Aftercare program runs from 3:30 to 6:00 p.m.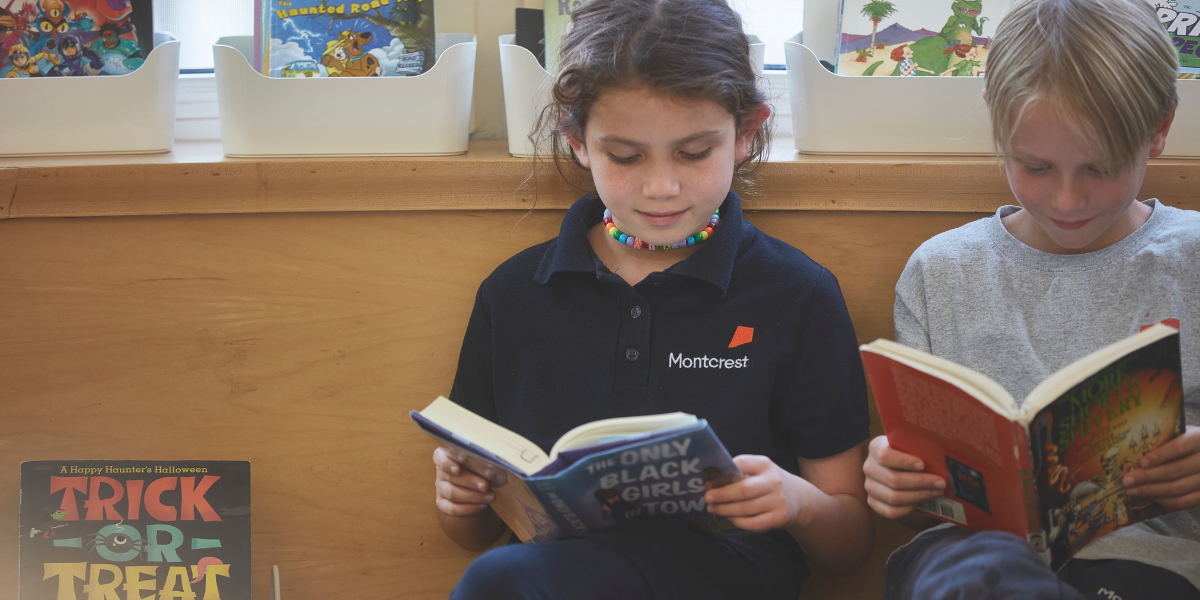 Library
The Montcrest School library offers wonderful print and online resources for students and families.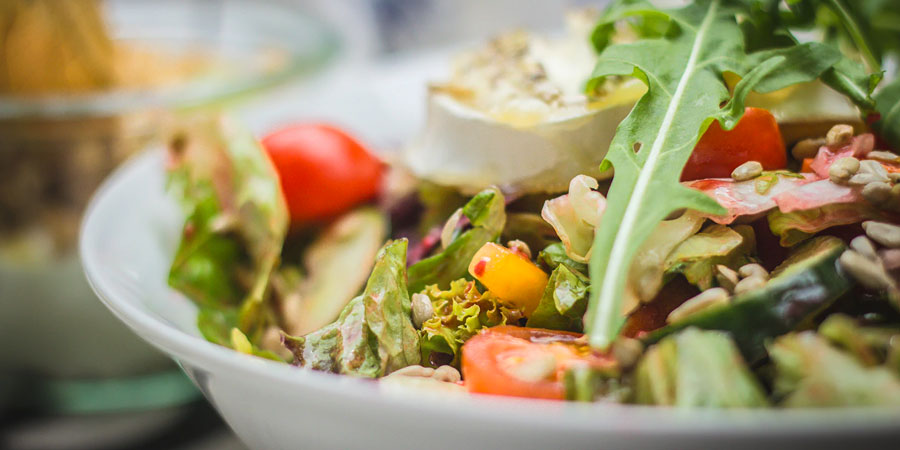 Lunch Programs
We offer a lunch program four days a week and the MPA organizes pizza lunch every Wednesday during the school year.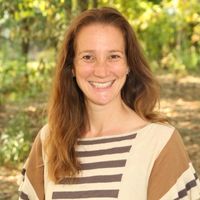 Montcrest strives to provide a supportive environment with a focus on the social and emotional wellness of the members of the school community.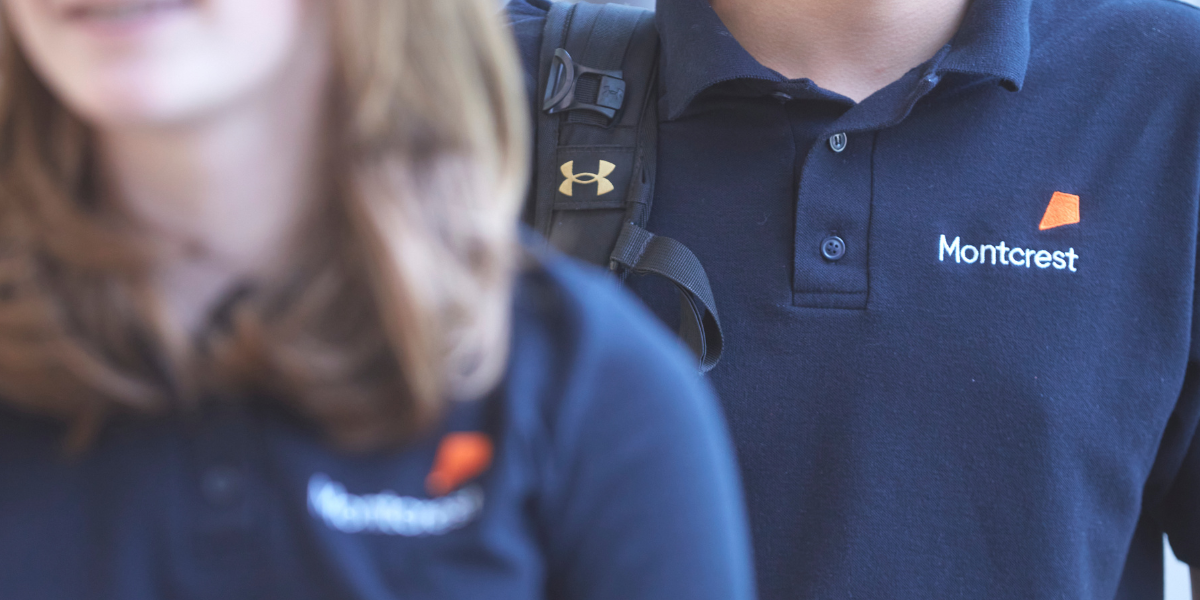 Uniforms & Tuck Shop
The Tuck Shop supplies students with new and used dress and athletic uniforms. The store also sells nut-free snacks at lunch and after school to students.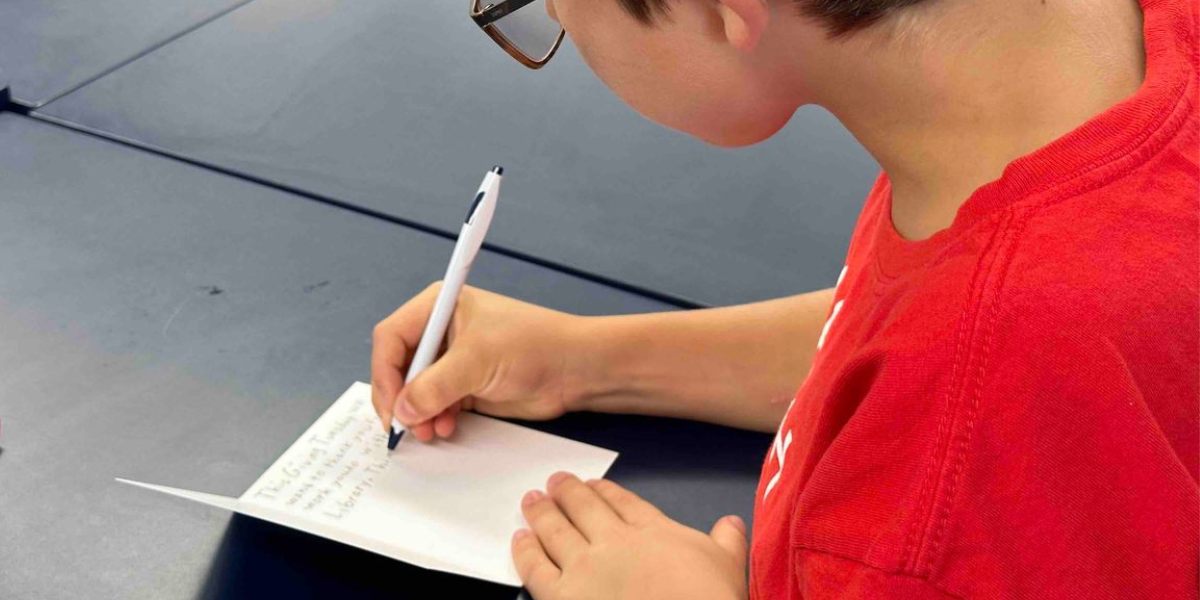 Family Handbook
This Family Handbook has been produced to help guide you and your family through what it means to be a member of the Montcrest community.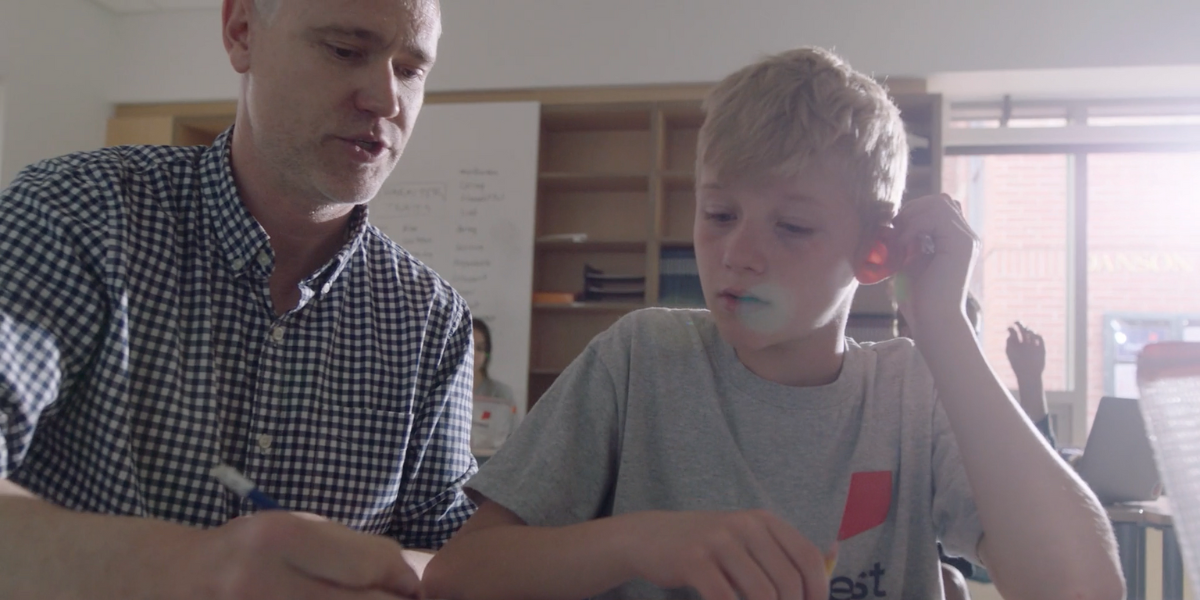 Life After Montcrest
We are very proud of our graduates who are very well-placed at schools across the city.
"Our son moved to Montcrest in grade 7 and had a transformational year in which he grew in every way. The amazing teachers got to know his true nature and helped nurture a sense of belonging, independence, and academic success. We can't say enough about all that Montcrest has been for our son and our family."
"The staff at Montcrest are exceptional. They have gone above and beyond to truly know and understand our children, and we have absolute faith that our kids are being nurtured and inspired by the very best teachers in the city."
"My child has blossomed at Montcrest. He is able to take risks in a safe and supportive environment. He is being challenged academically, without knowing he is being pushed in that direction."
"I am grateful that I found the right fit for my child. I was also very pleasantly surprised that I fit in too... what a warm and absolutely lovely, supportive, and accepting school community. My son is happy at school and that is so important for parent and child."
"Montcrest continues to exceed my expectations of what a school could be. My kids are given every opportunity to explore who they are and what excites them." 
"I am very pleased with the overall philosophy that guides the teaching (and discipline) at the school. It is thoughtful and inclusive. I feel that my children are getting a superior education and receive the emotional support and encouragement that is helping them to grow into good citizens of the school and the world."
"The trusting, supportive relationships that our elder child has had with a couple of teachers have made all the difference for her. She is in a place that has recognized her strengths and encouraged her in her interests and maturation."
Click thumbnails to expand