All students and staff are members of one of our four houses.
Each house represents one of the shared values of responsibility, integrity, compassion, and courage, with respect being the overarching value.
Each house is named after a great individual who, through their determination and courage, brought about significant, positive, and lasting change.
House Spirit Days and Spirit Bursts build community and create an atmosphere of inclusiveness, cooperation, healthy competition, and fun for all students and staff.
Fox House: named in honour of Terry Fox, a Canadian hero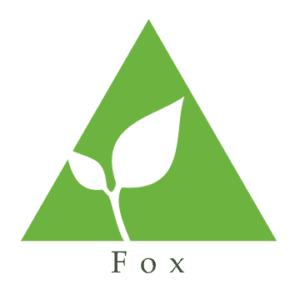 Colour: Green
Symbol: Earth
Values: Integrity and Respect
Terry Fox was born in Winnipeg, Manitoba, and raised in Port Coquitlam, British Columbia, a community near Vancouver on Canada's west coast. An active teenager involved in many sports, Terry was only 18 years old when he was diagnosed with osteogenic sarcoma (bone cancer) and forced to have his right leg amputated 15 centimetres above the knee in 1977.
While in hospital, Terry was so overcome by the suffering of other cancer patients, many of them young children, which he decided to run across Canada to raise money for cancer research.
He would call his journey the Marathon of Hope.
Terry started his run in St. John's, Newfoundland on April 12, 1980 with little fanfare. Although it was difficult to garner attention in the beginning, enthusiasm soon grew, and the money collected along his route began to mount. He ran 42 kilometres a day through Canada's Atlantic provinces, Quebec and Ontario.
It was a journey that Canadians never forgot. However, on September 1st, after 143 days and 5,373 kilometres (3,339 miles), Terry was forced to stop running outside of Thunder Bay, Ontario because cancer had appeared in his lungs. An entire nation was stunned and saddened. Terry passed away on June 28, 1981 at age 22.
The heroic Canadian was gone, but his legacy was just beginning. To date, more than $400 million has been raised worldwide for cancer research in Terry's name through the annual Terry Fox Run, held across Canada and around the world.
Masih House: named in honour of Iqbal Masih, the inspiration for "Free The Children"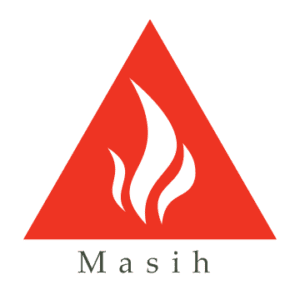 Colour: Red
Symbol: Fire
Values: Courage and Respect
Free The Children was founded by 12-year-old Craig Kielburger in 1995 when he gathered 11 school friends to begin fighting child labour. Kielburger, himself an inspirational figure, was moved to act by the story of Iqbal Masih, a child labourer from Pakistan. Masih was sold into child labour at the age of four as a carpet weaver to pay back a loan for $200. For six years he worked 12 hours a day, six days a week, tying tiny knots to make carpets. Freed from his bondage at the age of 10, Masih's growth was stunted, his back and hands were crippled, and his breathing laboured. Despite his health problems, Masih was also courageous, intelligent and determined to do what he could to keep other children from suffering the way he had suffered. 
Working for the Bonded Labour Liberation Front (BLLF), Masih worked tirelessly as a spokesperson against child labour. He traveled the world sharing the terrible stories of child labour and organizing boycotts. In his own country he spoke to children about their rights. It is estimated that he freed as many as 3,000 children from their bonds. 
For his work, Masih earned many enemies. In 1995, at the age of 13, Iqbal Masih was gunned down while riding his bicycle with a friend. 
Inspired by the courage of Iqbal Masih, and shocked by the difference between his own comfortable existence and the life of a child labourer, Craig Kielberger did the only thing he could think of, gathering some of his friends together and founding Free the Children. Over ten years later, Free The Children is the largest network of children helping children through education in the world, with more than one million young people involved in programs in 45 countries. Masih's story teaches us that one individual, even a child, can make a difference in the world.
McClung House: named in honour of Nellie McClung, a Canadian champion of women's rights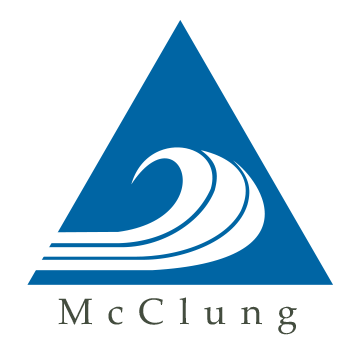 Colour: Blue
Symbol: Water
Values: Responsibility and Respect
On a January day in 1914, a prairie housewife walked through the doors of the Manitoba Legislature in Winnipeg to convince the government that women should be allowed to vote. Her name was Nellie McClung. By early 1916, with the help of McClung, the women of Manitoba would become the first in Canada to win the right to vote.
McClung was a teacher, best-selling novelist, prohibitionist and charismatic suffragette. She won hearts, influenced minds and changed the legal status of women with wit and subtle humour.
Nellie McClung not only led the campaign to give women the right to vote, but she was also elected to the Alberta Legislature. She was only the third woman ever elected to a provincial government in Canada. While in office, McClung championed workers' rights and factory conditions, rights for the elderly and mentally ill, old age pensions and public housing.
In March 1928, the Supreme Court of Canada ruled that women were not "persons" according to law. By October 18, 1929, thanks to McClung and the "Famous Five," women had become equal to men in the eyes of the law. Everyone in Canada, regardless of gender, is considered equal in the eyes of the law due to the efforts of courageous people like Nellie McClung.
Livingston House: named in honour of Katherine Livingston, Montcrest's founding principal
Colour: Light Blue
Symbol: Air
Values: Compassion and Respect
In 1970, Katherine Livingston was approached to run a fledgling school called the January School. Although she was new to the profession of teaching, Katherine was a woman with significant life experience. She agreed to take the helm of the January School, but she insisted it include a program for children with dyslexia. Katherine's own granddaughter, Roxanna, an adopted survivor of an earthquake in Iran, was "written off as just not very smart" because she couldn't read. Indeed Roxanna was very bright, but was diagnosed with Dyslexia.
For the rest of her career Katherine always valued the privilege of teaching children who meet their learning challenges with courage and determination. Katherine Livingston was years… decades ahead of her time with her vision that all children can learn. The essence of Katherine Livingston's vision, which challenges and supports children in their learning while honouring and loving them in their growth continues to be what Montcrest School is about.
Click thumbnails to expand